Beauty & Self
Books & Music
Career
Computers
Education
Family
Food & Wine
Health & Fitness
Hobbies & Crafts
Home & Garden
Money
News & Politics
Relationships
Religion & Spirituality
Sports
Travel & Culture
TV & Movies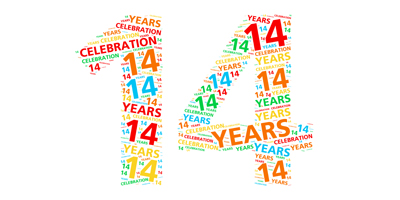 14th Anniversary
BellaOnline celebrates its 14th anniversary! Thank you to everyone who supports independent authors and writers!

Door County Wisconsin is a Winter Treat
Senior Travel - Hazel M. Freeman, Editor

For a relaxing winter getaway treat yourself to a stay in Door County Wisconsin




Memory Verse About Love
Christian Living - Lynne Chapman, Editor

Lets pull apart and meditate on 1 John 4:10. How do apostles John and Paul define love?




Birds in the Madurai Kamaraj University Campus
Romantic Getaways - Marianne de Nazareth, Editor

Spend a weekend in the campus and enjoy the profuse birdlife all around you




The Two of Swords
Tarot - Linda J. Paul, Editor

The Two of Swords is a card which clearly depicts indecision. There are times in life when making a decision between two things seems to be impossible, especially since there is no way to know what the potential outcome might be.




Black Cohosh And PCOS
Infertility - Hannah Calef, Editor

Black Cohosh may improve pregnancy rates in PCOS women




Product Review - Windex Electronic Wipes
Cleaning - Tammy Judd, Editor

An honest review of the Windex Electronic Wipes. These wipes are meant for cleaning all types of electronic surfaces.


| Google+ |
E D I T O R R E C O M M E N D E D
Dialys-Sleeves Arm Warmers


Dialys-Sleeves Arm Warmers are crocheted by hand to be warm, soft, and comforting. Specifically designed for dialysis patients (but also great for cancer patients and people who donate plasma!) they help to combat the painful chills so many people experience during treatment.
Ni Hao, Kai- Lan: Super Special Days DVD


This Ni hao, Kai- Lan DVD: super Special Days is great for preschoolers who are fans of the show, or for preschoolers who need help identifying and managing negative emotions.
Stranger Safety Video


From Julie Clark, the mom and creator of the Baby Einstein series stars as the super energetic safe side chick in her highly entertaining, yet kid-sized educational video to teach children about strangers. Julie Clark, along with John Walsh the host of Americas Most Wanted Show have created a video packed with sound advice on Stranger Safety for kids age 2-10.